Mission Statement
The Oskar Morgenstern Doctoral School (OMDS) imparts problem consciousness and the analytical skills required by future academic leaders and top researchers to excel and create lasting impact in society. By combining a theory-based approach with modern empirical, experimental, statistical, and computational methods, future leaders of the industry and academia will be well equipped with cutting-edge methods to manage the complex societal challenges in economics and business.
What we and our graduates will provide:
Our expertise in state-of-the-art methods in quantitative research that allow us to solve complex decision problems and assess risk across disciplinary confines.
Our inquisitive and collaborative spirit that mobilizes the power of our interdisciplinary team.
Our pioneering visions that constantly challenge existing solutions and drive innovation across organizations, markets, industries and communities.
School Overview
The School is committed to a quantitative theory-guided and data-based approach in analyzing economic problems. OMDS will unite the following 5 tracks:
Economics (VGSE)
Finance (VGSF)
Statistics and Data Analytics (Abraham Wald)
Management
Business Analytics, Logistics, and Operations Research (BALOR)
Your Benefits
Supervision by internationally active researchers.
Co-supervision and regular exchange with School faculty assures awareness of different perspectives on research issues.
Research seminars with international speakers as well as international visiting professors (OeNB, WKÖ, AK, faculty visiting professors) inform about the current state of the art in each track.
Support for attending leading international conferences and the leading field conferences as well as specialized workshops for each track.
Vienna Data Center: extensive data hub for empirical work.
News & Events
OMDS/BALOR Talk Series
OMDS/BALOR Talk Series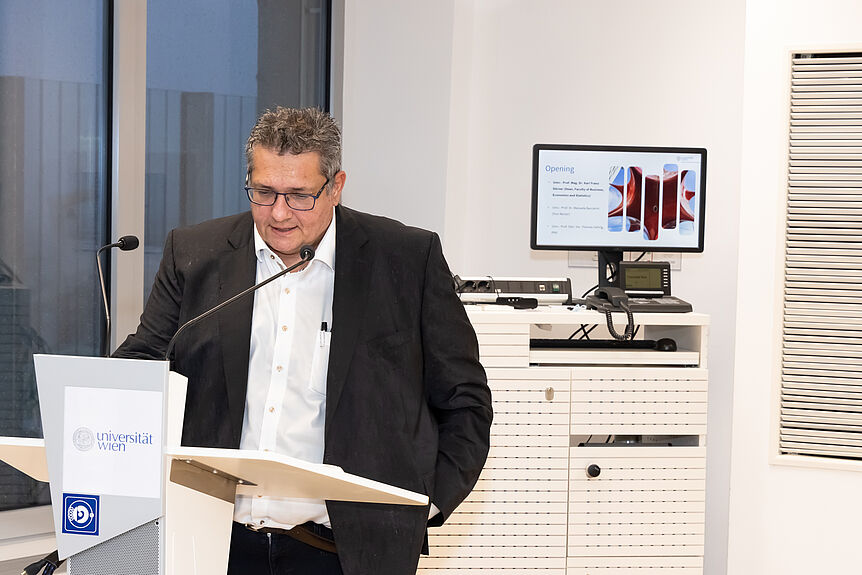 OMDS Opening Celebration